A great time was had by all!
From the colours of the Polish Flag to the oldest Football Club in the English League, there were questions for all. Barry rattled them out at a rate of knots and Val dealt with the scores with quiet efficiency…….
Seamus and Peter in deep discussion about European borders …….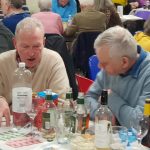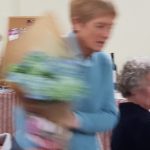 Liz delivered the raffle prizes,  kindly donated by generous local shops and businesses, at the speed of light……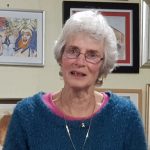 Amount raised for the
New Build Fund?
£880.00