If you have ever tried your hand at laying out the rooms for a house you aspire to have built, you will appreciate what we have been doing recently.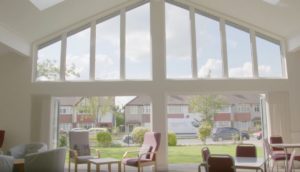 * How many rooms?                                                                
                               *What sizes should they be?
                               *Where should the noisy spaces be in contrast to
                                 the quieter rooms?                      
                               *Which spaces should inter-connect?
                              *How might users flow through the building?                                    
                              *How much space should we allocate to storage?
                               *How best can we create the right facilities for staff?                               
                               *Can we lay out a safeguarded children's suite?
                               *How large can we afford to make the large hall?
We have spent so many hours considering these and other creative matters which we must get right at this stage before we sign off the proposals and ask for designs to be drawn up ready for our next public consultation this autumn.
Watch this space!

 
Images courtesy Homelodge.