As the years have passed the current building, originally constructed as a temporary structure, has begun to show, and feel, it's age. Small things need fixing, big things need replacing. It costs a fortune to heat and maintain – like the Forth Road Bridge, there's always something to do and it's never cheap!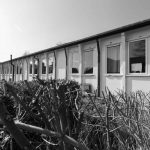 All around us, there are newer buildings with better facilities available. Hirers expect more than just a welcoming atmosphere – a modern kitchen, more flexible rooms, soundproofing, somewhere to store equipment etc. Users want to be able to park close by, leave their bike or buggy somewhere safe and come take their classes in a light, modern environment.
« Doesn't the Council pay for the maintenance?
If only! Although we lease the building from the Council for about £1000pa, they make no financial contribution to its running. All the staff – managing, cleaning, caretaking, gardening – are paid from income. All the regular bills – heating, lighting, phone, council tax – are paid from income. Likewise all maintenance and upgrading – new heaters, rewiring, new lights – are paid from income.
« Why not just increase hiring charges?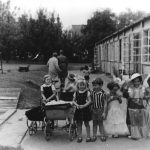 The Community Centre competes in the open market. Many of the hirers have used FCC for many years – but we have to continue to offer good value. An increase in rent means the possibly of losing our hirers to competitors and therefore our essential income.
« Why a New Build now?
The Trustees expected to carry on 'making do' for many more years but were approached by the Council who offered them the Freehold of the property – an opportunity to plan and design a replacement for the Centre, on the current site.
«How far have you got?
We have prepared the complex paperwork to present to the Council, putting our Business Plan and other documents for their consideration. See some of the documents HERE.
More FAQs here
How can I be involved?
Just click on 'Get Involved' at the top of the page. All the details are there.